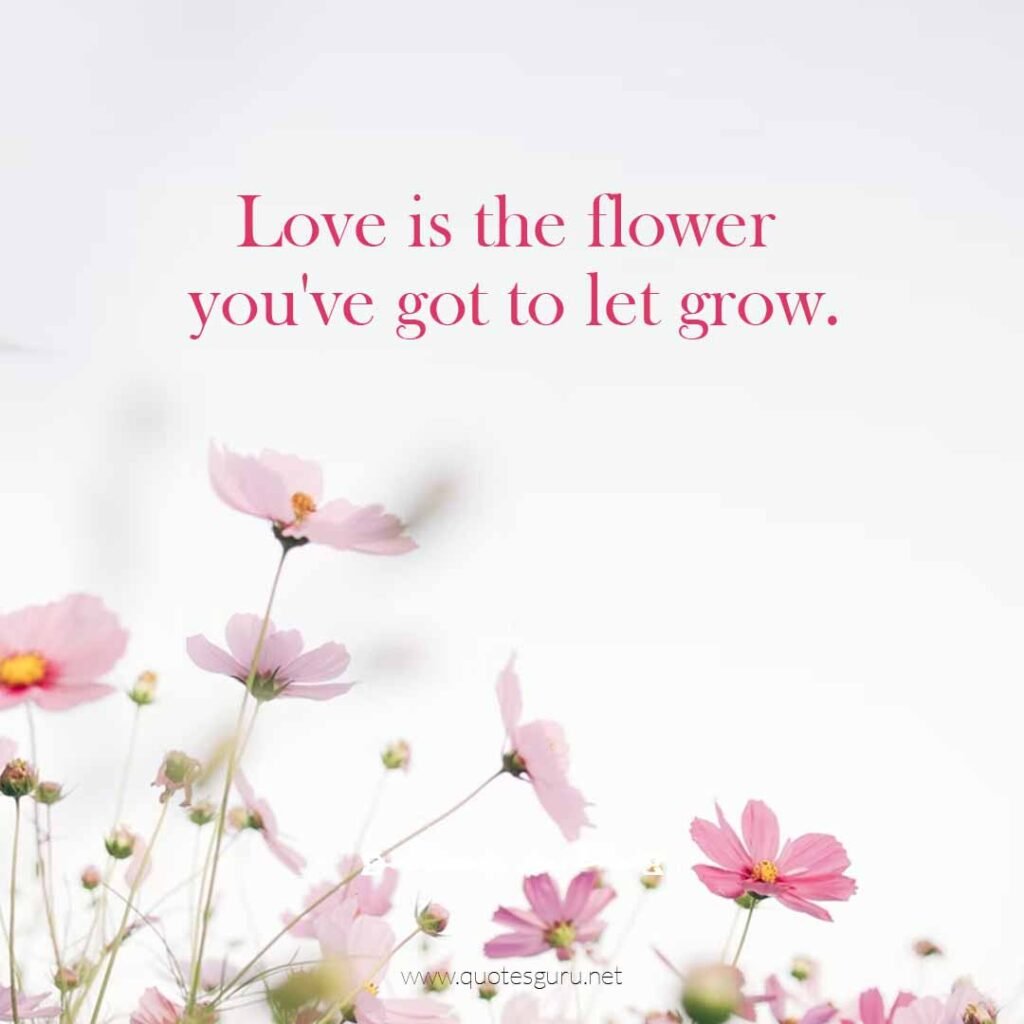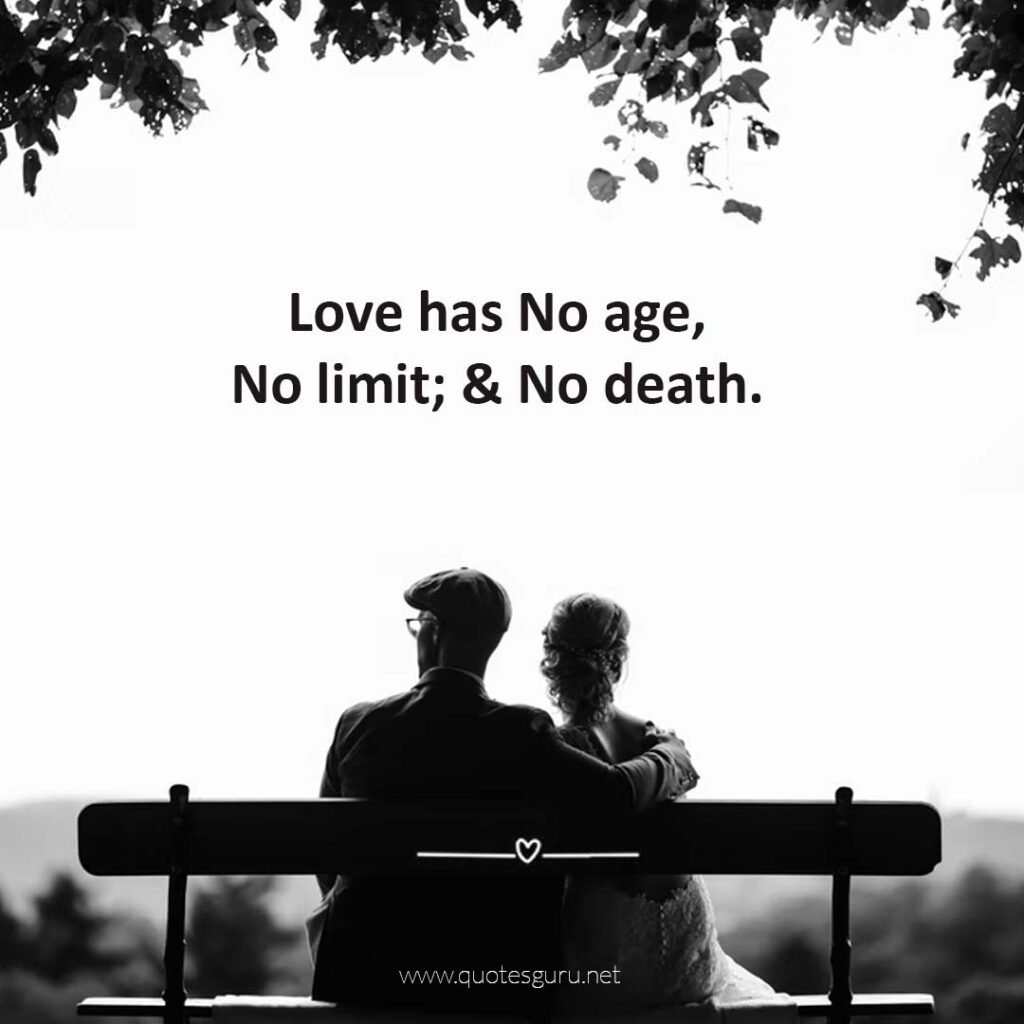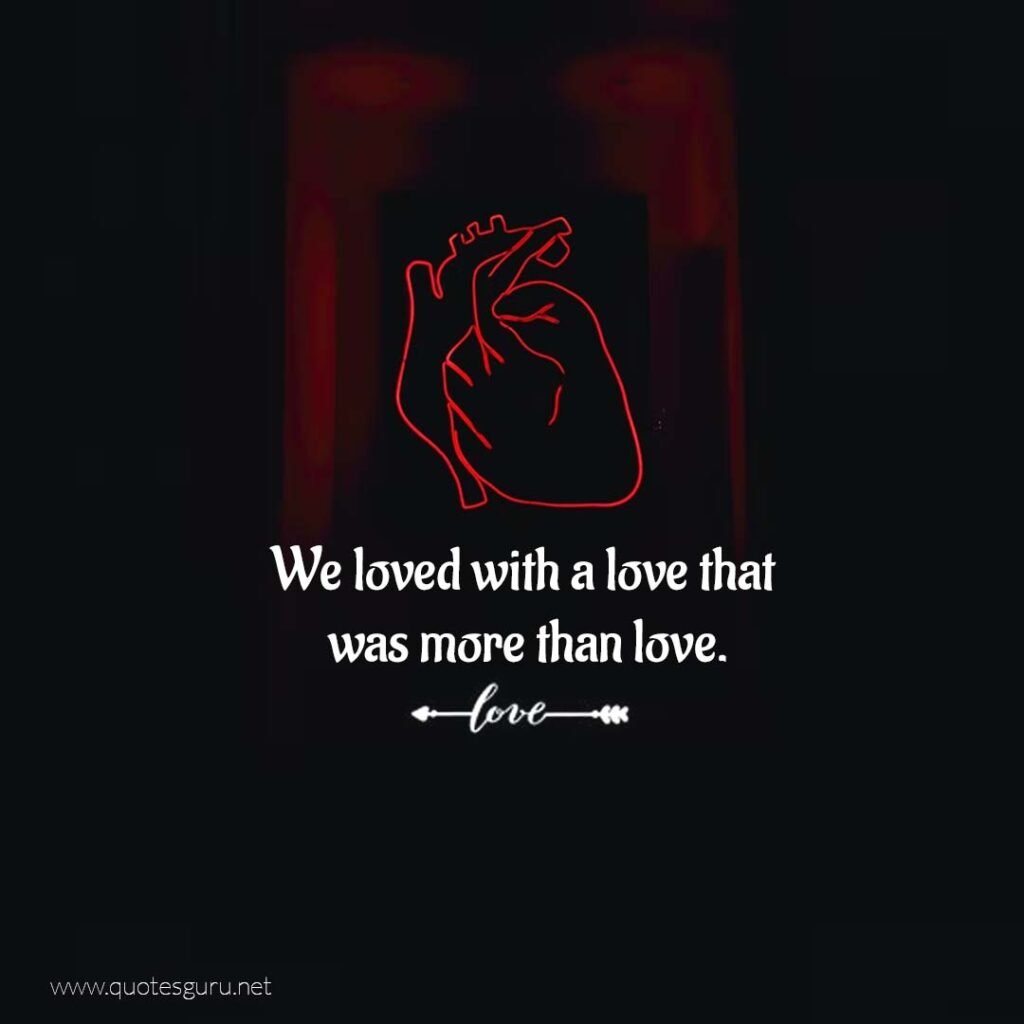 Joyce Carol Oates
best quotes about love
"In love there are two things: bodies and words."
---
Amy Poehler
best quotes about love
"Continue to share your heart with people even if it has been broken."
---
Coretta Scott King
best quotes about love
"Love is such a powerful force. It's there for everyone to embrace-that kind of unconditional love for all of humankind. That is the kind of love that impels people to go into the community and try to change conditions for others, to take risks for what they believe in."
---
Eckhart Tolle
best quotes about love
"To love is to recognize yourself in another."
---
Elizabeth Gilbert
best quotes about love
"To be fully seen by somebody, then, and be loved anyhow – this is a human offering that can border on miraculous."
---
Eric Fromm
best quotes about love
"Love isn't something natural. Rather it requires discipline, concentration, patience, faith, and the overcoming of narcissism. It isn't a feeling, it is a practice."
---
Friedrich Nietzsche
best quotes about love
"There is always some madness in love. But there is also always some reason in madness."
---
Helen Fisher
best quotes about love
"There's all kinds of reasons that you fall in love with one person rather than another: Timing is important. Proximity is important. Mystery is important."
---
Ice-T
best quotes about love
"Passion makes the world go 'round. Love just makes it a safer place."
---
Jodi Picoult
best quotes about love
"I believe in love. I think it just hits you and pulls the rug out from underneath you and, like a baby, demands your attention every minute of the day."
---
Joe Manganiello
best quotes about love
"When you find that one that's right for you, you feel like they were put there for you, you never want to be apart."
---
John Krasinski
best quotes about love
"When you're lucky enough to meet your one person, then life takes a turn for the best. It can't get better than that."
---
Julia Roberts
"You know it's love when all you want is that person to be happy, even if you're not part of their happiness."
---
Katharine Hepburn
best quotes about love
"Love has nothing to do with what you are expect to get — only with what you are expecting to give — which is everything."
---
Willa Cather
best quotes about love
"Where there is great love, there are always miracles."
---
Margaret Anderson
best quotes about love
"In real love, you want the other person's good.In romantic love, you want the other person."
---
Maya Angelou
best quotes about love
"Have enough courage to trust love one more time and always one more time."
---
Mindy Kaling
best quotes about love
"True love is singing karaoke Under Pressure and letting the other person sing the Freddie Mercury part."
---
Nora Ephron
best quotes about love
"When you realize you want to spend the rest of your life with sombody, you want the rest of your life to start as soon as possible."
---
Oliver Wendell Holmes Sr.
best quotes about love
"Where we love is home – home that our feet may leave, but not our hearts."
---
Oprah Winfrey
best quotes about love
"Lots of people want to ride with you in the limo, but what you want is someone who will take the bus with you when the limo breaks down."
---
Robert A. Heinlein
best quotes about love
"Love is that condition in which the happiness of another person is essential to your own."
---
Roy Croft
best quotes about love
"I love you not only for what you are, but for what I am when I am with you."
---
Scarlett Johansson
best quotes about love
"I'm just a big believer in 'you must love yourself before you can love anybody else' and I think for me that breeds the most inspired relationships."
---
Taylor Swift
best quotes about love
"When you are missing someone, time seems to move slower, and when I'm falling in love with someone, time seems to be moving faster."
---
Unknown
best quotes about love
"You found parts of me I didn't know exists and in you I fould a love I no longer believed was real."
---
Zora Neale Hurston
best quotes about love
"Love makes your soul crawl out from its hiding place."
---
George Sand
LAURA FORMISANO
There is only one happiness in this life, to love and be loved.
---
Leo Christopher
LAURA FORMISANO
I swear I couldn't love you more than I do right now, and yet I know I will tomorrow.
---
Johann Wolfgang von Goethe
LAURA FORMISANO
Love does not dominate; it cultivates.
---
Henry Miller
LAURA FORMISANO
The only thing we never get enough of is love; and the only thing we never give enough of is love.
---
Agatha Christie
LAURA FORMISANO
It is a curious thought, but it is only when you see people looking ridiculous that you realize just how much you love them.
---
Rumi
LAURA FORMISANO
Love is the whole thing. We are only pieces.
---
Erich Segal
LAURA FORMISANO
True love comes quietly, without banners or flashing lights. If you hear bells, get your ears checked.
---
David Viscott
LAURA FORMISANO
To love and be loved is to feel the sun from both sides.
---
Victor Hugo
LAURA FORMISANO
Life is the flower for which love is the honey.
---
Lao Tzu
LAURA FORMISANO
Being deeply loved by someone gives you strength, while loving someone deeply gives you courage.
---
Reese Witherspoon​
You always gain by giving love.
---
Ed Sheeran
All that you are is all that I'll ever need.
---
F. Scott Fitzgerald ​​
I love her, and that's the beginning and end of everything.
---
Maya Angelou​
Love recognizes no barriers.
---
Aristotle
Love is composed of a single soul inhabiting two bodies.
---
John Updike
We are most alive when we're in love.
---
Jane Austen
There is no charm equal to tenderness of heart.
---
Blaise Pascal
The heart has its reasons of which reason knows nothing.
---
Ann Landers
Love is friendship that has caught fire.
---
Lucille Ball
Love yourself first and everything falls into line.
---
Albert Einstein
You can't blame gravity for falling in love.
---
Princess Diana
If you find someone you love in your life, then hang on to that love.
---
"The Wedding Date"
I think I'd miss you even if we never met.
---
John Green, "The Fault in Our Stars"
I fell in love the way you fall asleep: slowly, and then all at once.
---
Frank Sinatra
A simple "I love you" means more than money.
---
Bryan Adams
Everything I do, I do it for you.
---
Unknown
You don't marry someone you can live with — you marry someone you cannot live without.
---
Nicholas Sparks, "The Notebook"
I want all of you, forever, you and me, every day.
---
"Love Actually"
To me, you are perfect.
---
Winnie the Pooh
If you live to be a hundred, I want to live to be a hundred minus one day, so I never have to live without you.
---
Richard Bach
True love stories never have endings.
---
Bob Dylan
There's nothing that I wouldn't do to make you feel my love.
---
Alfred, Lord Tennyson
'Tis better to have loved and lost,
---
Dolly Parton
Love is something sent from heaven to worry the hell out of you.
---
Madonna
To be brave is to love someone unconditionally, without expecting anything in return.
---
Dr. Seuss
You know you're in love when you can't fall asleep because the reality is finally better than your dreams.
---
---
"Gone With the Wind"
You should be kissed and often, and by someone who knows how.
---
"Sixteen Candles"
That's why they call them crushes. If they were easy, they'd call them something else.
---
"Bridget Jones's Diary"
I like you very much. Just as you are.
---
Meghan Markle
Personally, I love a great love story.
---
John Lennon
Love is the flower; you've got to let it grow.
---
Celine Dion
Maybe I don't know that much but I know this much is true, I was blessed because I was loved by you.
---
"When Harry Met Sally"
When you realize you want to spend the rest of your life with somebody, you want the rest of your life to start as soon as possible.
---
James Joyce
Love loves to love love.
---
Zelda Fitzgerald
Nobody has ever measured, not even poets, how much the heart can hold.
---
Beyoncé
Love is an endless act of forgiveness.
---
Charles M. Schulz
All you need is love. But a little chocolate now and then doesn't hurt.
---
Katy Perry
First and foremost, self-love, and then give love away.
---
Mother Teresa
The smile is the beginning of love.
---
"Sex and the City"
Some love stories aren't epic novels. Some are short stories, but that doesn't make them any less filled with love.
---
The Beatles
All you need is love.
---
Nat King Cole
Love was made for me and you.
---
Kelly Clarkson
I'd never lived before your love.
---
Plato
At the touch of love everyone becomes a poet.
---
Maya Angelou
In all the world, there is no love for you like mine.
---
"You've Got Mail"
I wanted it to be you. I wanted it to be you so badly.
---
Jerry Maguire
You had me at hello.
---
Paulo Coelho, "The Alchemist"
When we love, we always strive to become better than we are. When we strive to become better than we are, everything around us becomes better too.
---
Pablo Neruda
To feel the love of people whom we love is a fire that feeds our life.
---
Oscar Wilde
Never love anyone who treats you like you're ordinary.
---
David Byrne
Sometimes it's a form of love just to talk to somebody that you have nothing in common with and still be fascinated by their presence.
---
Rumi
Your task is not to seek for love, but merely to seek and find all the barriers within yourself that you have built against it.
---
Leo Tolstoy
When you love someone, you love the person as they are, and not as you'd like them to be.
---
Arrigo Boito
When I saw you I fell in love, and you smiled because you knew.
---
Victor Hugo
The greatest happiness of life is the conviction that we are loved; loved for ourselves, or rather, loved in spite of ourselves.
---
Nat King Cole
The greatest thing you'll ever learn is to love and be loved in return.
---
E. E. Cummings
You are my sun, my moon and all my stars.
---
Jodi Picoult, "My Sister's Keeper"
You don't love someone because they're perfect, you love them in spite of the fact that they're not.
---
Emily Brontë
Whatever our souls are made of, his and mine are the same.
---
Jessica Katoff
Oh, how a quiet love can drown out every fear.
---
Martin Luther King, Jr.
I have decided to stick to love; hate is too great a burden to bear.
---
Zelda Fitzgerald
I've tried so many times to think of a new way to say it, and it's still I love you.
---
Mr. Darcy, 'Pride and Prejudice'
In vain have I struggled. It will not do. My feelings will not be repressed. You must allow me to tell you how ardently I admire and love you.
---
Beth Dutton, Yellowstone
yellowstone love quote for him
"I believe in loving with your whole soul."
---
Mark Darcy, Bridget Jones's Diary
love quote for him bridget jones
"I like you very much, just as you are."
---
Sarah McLachlan
love quote for him sarah mclachlan
"Your love is better than ice cream."
---
John Green
the fault in our stars quote
COUNTRY LIVING
"I fell in love the way you fall asleep: slowly, and then all at once."
---
Robert A. Heinlein
robert heinlein valentine's quote
COUNTRY LIVING
"Love is that condition in which the happiness of another person is essential to your own."
---
Nicholas Sparks
nicholas sparks quote
COUNTRY LIVING
"There are no monuments dedicated to me and my name will soon be forgotten, but I've loved another with all my heart and soul, and to me, this has always been enough."
---
Ann Landers
Love Quotes for Him Ann Landers
COUNTRY LIVING
"Love is friendship that has caught on fire."
---
Barbara De Angelis
Barbara De Angelis Love Quotes for Him
COUNTRY LIVING
"You never lose by loving. You always lose by holding back."
---
Katharine Lee Bates
Love Quotes for Him Katharine Lee Bates
COUNTRY LIVING
"Love planted a rose, and the world turned sweet."
---
Antoine de Saint-Exupéry
Love Quotes for Him
COUNTRY LIVING
"Loving is not just looking at each other, it's looking in the same direction."
---
Marilyn Monroe
Love Quotes for Him Marilyn Monroe
COUNTRY LIVING
"The real lover is a man who can thrill you by kissing your forehead or smiling into your eyes or just staring into space."
---
Charles Schulz
love quotes for him
"All you need is love. But a little chocolate now and then doesn't hurt."
---
Beth Pearson
love quotes for him
"I wasn't expecting you. I didn't think that we would end up together. The single most extraordinary thing I've ever done with my life is fall in love with you. I've never been seen so completely, loved so passionately and protected so fiercely."
---
A. A. Milne
love quotes for him
"If you live to be a hundred, I want to live to be a hundred minus one day so I never have to live without you."
---
Anna Scott
love quotes for him
"Don't forget I'm just a girl, standing in front of a boy, asking him to love her."
---
A.R. Asher
love quotes for him
"I love that you are my person and I am yours, that whatever door we come to, we will open it together."
---
Angelita Lim
love quotes for him
"I saw that you were perfect, and so I loved you. Then I saw that you were not perfect and I loved you even more."
---
Unknown
love quotes for him
"I'm much more me when I'm with you."
---
Harry Burns
love quotes for him
"When you realize you want to spend the rest of your life with somebody, you want the rest of your life to start as soon as possible."
---
Song of Solomon 3:4
love quotes for him
"I have found the one whom my soul loves."
---
Unknown
love quotes for him
"If you are lucky enough to find a weirdo, never let them go."
---
Mr. Incredible
love quotes for him
"You are my greatest adventure."
---
Dorothy Boyd
love quotes for him
"You had me at 'hello.' "
---
Ingrid Bergman
love quotes for him
"A kiss is a lovely trick designed by nature to stop speech when words become superfluous."
---
Unknown
love quotes for him
"I love you. You annoy me more than I ever thought possible. But I want to spend every irritating minute with you."
---
Arwen
love quotes for him
"I would rather share one lifetime with you than face all the ages of this world alone."
---
Song of Solomon 8:3
love quotes for him
"I am my beloved's and my beloved is mine."
---
Leo Christopher
love quotes for him
"I swear I couldn't love you more than I do right now, and yet I know I will tomorrow."
---
Frances "Baby" Houseman
love quotes for him
"I'm scared of walking out of this room and never feeling the rest of my whole life the way I feel when I'm with you."
---
Noah Calhoun
love quotes for him
"The best love is the kind that awakens the soul; that makes us reach for more, that plants the fire in our hearts and brings peace to our minds. That's what I hope to give you forever."
---
Unknown
love quotes for him
"I'm not perfect. I'll annoy you, piss you off, say stupid things, then take it all back. But put that all aside and you'll never find a person who cares or loves you more than me."
---
Daniel Wallace
love quotes for him
"They say when you meet the love of your life, time stops, and that's true."
---
William Parrish
love quotes for him
"Love is passion, obsession, someone you can't live without. If you don't start with that, what are you going to end up with?"
---
Arthur Conan Doyle
love quotes for him
"You are my heart, my life, my one and only thought."
---
Justin Wetch
love quotes for him
"Love starts as a feeling, but to continue is a choice. And I find myself choosing you, more and more every day."
---
 "The simple lack of her is more to me than others' presence." —George Thomas
---
"I loved her against reason, against promise, against peace, against hope, against happiness, against all discouragement that could be." —Charles Dickens, Great Expectations
---
 "I fell in love with her courage, her sincerity, and her flaming self-respect. And it's these things I'd believe in, even if the whole world indulged in wild suspicions that she wasn't all she should be. I love her and it is the beginning of everything." —F. Scott Fitzgerald
---
"I felt her absence. It was like waking up one day with no teeth in your mouth. You wouldn't need to run to the mirror to know they were gone." —James Dashner, The Scorch Trials
---
"Till my last day, I'll be loving you." —Unknown
---
"Love is when you sit beside someone doing nothing, yet you feel perfectly happy." —Unknown
---
"He's more myself than I am. Whatever our souls are made of, his and mine are the same." —Emily Bronte
---
"You are, and always have been, my dream."―Nicholas Sparks
---
"I love that you are the last person I want to talk to before I go to sleep at night." — When Harry Met Sally
---
 "Love is composed of a single soul inhabiting two bodies." — Aristotle
---
"What is love? It is the morning and the evening star." — Sinclair Lewis
---
"If you find someone you love in your life, then hang on to that love." — Princess Diana
---
"Come near now, and kiss me." – Genesis 27:26
---
"I need you like a heart needs a beat." — One Republic
---
 "Our love is like the wind. I can't see it, but I can feel it." – A Walk to Remember
---
 "Loving you never was an option. It was a necessity." — Truth Devour
---
 "It's always better when we're together." – Jack Johnson
---
 "I would rather spend one lifetime with you, than face all the ages of this world alone." – J.K.K. Tolken
---
 "My love for you has no depth, its boundaries are ever-expanding." – Christina White
---
"When I see your face, there's not a thing that I would change, 'cause you're amazing – just the way you are." – Bruno Mars
---
"If I know what love is, it is because of you." – Hermann Hesse
"I fell in love with her courage, her sincerity, and her flaming self respect. And it's these things I'd believe in, even if the whole world indulged in wild suspicions that she wasn't all she should be. I love her and it is the beginning of everything." – F. Scott Fitzgerald
---
"I swear I couldn't love you more than I do right now, and yet I know I will tomorrow." – Leo Christopher
---
"If you live to be a hundred, I want to live to be a hundred minus one day so I never have to live without you." – A. A. Milne
---
"A man is already halfway in love with any woman who listens to him." – Brendan Francis
---
"I love you as certain dark things are to be loved, in secret, between the shadow and the soul." – Pablo Neruda
---
"Women are meant to be loved, not to be understood." – Oscar Wilde
---
"You make me want to be a better man." – Melvin Udall
---
"Thinking of you keeps me awake. Dreaming of you keeps me asleep. Being with you keeps me alive." – Unknown
---
"There is never a time or place for true love. It happens accidentally, in a heartbeat, in a single flashing, throbbing moment." – Sarah Dessen
---
"Love is that condition in which the happiness of another person is essential to your own." – Robert A. Heinlein
---
"Love never dies a natural death. It dies because we don't know how to replenish its source. It dies of blindness and errors and betrayals. It dies of illness and wounds; it dies of weariness, of witherings, of tarnishings." – Anais Nin
---
"He is not a lover who does not love forever." – Euripides
---
"To love is to burn, to be on fire." – Jane Austen
---
"Love does not begin and end the way we seem to think it does. Love is a battle, love is a war; love is a growing up." – James Baldwin
---
"In the end we discover that to love and let go can be the same thing." – Jack Kornfield
---
"Pleasure of love lasts but a moment. Pain of love lasts a lifetime." – Bette Davis
---
"To love at all is to be vulnerable. Love anything and your heart will be wrung and possibly broken. If you want to make sure of keeping it intact you must give it to no one, not even an animal. Wrap it carefully round with hobbies and little luxuries; avoid all entanglements. Lock it up safe in the casket or coffin of your selfishness. But in that casket, safe, dark, motionless, airless, it will change. It will not be broken; it will become unbreakable, impenetrable, irredeemable. To love is to be vulnerable." – C.S. Lewis
---
"Love is an untamed force. When we try to control it, it destroys us. When we try to imprison it, it enslaves us. When we try to understand it, it leaves us feeling lost and confused." – Paulo Coelho
---
"Love is so short, forgetting is so long." – Pablo Neruda
---
"Love is a thing that is full of cares and fears." – Ovid
---
"Love is not love until love's vulnerable." – Theodore Roethke